Speakers
Devdutt Pattanaik



We all search for meaning in our work and lives. Devdutt Pattanaik suggests we try a tactic of our ancestors -- finding life lessons in myth, ritual and shared stories. As the Chief Belief Officer at Future Group in Mumbai, he helps managers harness the power of myth to understand their employees, their companies and their customers. He's working to create a Retail Religion, to build deep, lasting ties between customers and brands.

Pattanaik is a self-taught mythologist, and the author (and often illustrator) of several works on aspects of myth, including the primer Myth = Mithya: A Handbook of Hindu Mythology and his most recent book, 7 Secrets from Hindu Calendar Art. He writes a column called "Management Mythos" for Economic Times that juxtaposes myth onto modern leadership challenges. His newest area of inquiry: How is traditional management, as expressed in old Indian cultural narratives, different from modern scientific management techniques?"



Gaurav Hazra, Country Manager, Oracle | Primavera



Gaurav Hazra is Country Manager for the Primavera Global Business Unit in India within Oracle Corporation. He has more then 13 years of industry experience having worked with clients in the industry verticals of Engineering & Construction, Oil & Gas, Power / Utilities and Manufacturing.

He joined Primavera Systems Inc in Jan 2007 and successfully established its India business before the Oracle & Primavera Merger; he continues to be responsible for the Primavera GBU India revenue and growth within Oracle Corporation.

In the last 4 years Mr. Hazra had worked extensively with large and renowned project intensive companies in India to help them understand and leverage the value of Enterprise-wide deployment of Project Portfolio Management solutions He has in-depth understanding and experience working with clients on technologies such as High Performance Computing (HPC); Product Lifecycle Management (PLM) & Enterprise Project & Portfolio Management. (ePPM)

Prior to joining Primavera Systems Inc, Mr. Hazra was a part of Electronic Data Systems (EDS) - PLM Business for many years where he worked with very large Automotive and Heavy Engineering organizations to help them define their PLM Strategy and Solution Deployment. He also worked briefly as a Project Manager at STMicroelectronics (SGS Thomson) and managed a team of VLSI Designers in their FPGA Division.

Gaurav Hazra is associated with Indian Institute of Management, Ahmedabad (IIM) as Industry faculty for their Management Development program for Project Management; he's also associated with Confederation of India Industry (CII) and Associated Chambers of Commerce and Industry of India. (ASSOCHAM) as an Industry Speaker from time to time. Mr. Hazra is an Electronics Engineering Graduate and specialized in VLSI Design.



Gopal K. Kapur, Founder and President, Center for Project Management



Gopal K. Kapur, founder and president of the Center for Project Management, consults, writes and educates in both the public and private sector as a noted authority on business and project management. Mr. Kapur has been developing innovative strategies for providing management solutions to organizations of all sizes and disciplines, which not only help meet the challenges of today's business landscape, but address the changes imperative to organizational longevity.

Through consultation at every level of an organization, Mr. Kapur empowers individuals to achieve optimum performance. Mr. Kapur's unique rapport with all echelons of corporate players, from the CEO to the end user, has armed him with the insight necessary to provide practical solutions to a wide variety of management problems. Many Fortune 500 companies have adopted Kapur's highly successful Project Process Architecture which provides a practical strategy for managing portfolios, programs, and projects to success.

He has lectured at Harvard University, Commonwealth Club, the National Press Club, University of California (Berkeley, Riverside, and Davis), and The Brookings Institution. His keynote addresses and speeches have won him prestigious awards, both in the United States and abroad. He was honored as "Best Speaker" at Harvard Kennedy School, PMI conferences (San Diego, Vancouver, and Toronto), and Technology Leadership Conferences.

His highly acclaimed third book, "Project Management for Information, Technology, Business, and Certification," was published by Prentice Hall. He also authored two computer-programming textbooks (IBM 360 Assembler Language Programming, John Wiley & Sons, Programming in Standard COBOL, SRA, Inc.). Mr. Kapur's articles have appeared in publications worldwide. His white papers and research are utilized by Gartner Group, Forrester Group, CIO magazine, CIO Insight, and Computerworld. He has recorded several segments of Gartner Group's Talking Technology including the highly popular Seven Deadly Sins of Project Management, and the CXO radio. Mr. Kapur authored the monthly column, ProjectExpert, for CIO Decisions.

Mr. Kapur graduated summa cum laude (Gold Medal) with a diploma in Civil Engineering from Thapar Institute of Engineering & Technology, India. He was awarded the Distinguished Achievement Award for his contributions to education by the President of India. Mr. Kapur is a member of the Harvard Policy Group, Project Management Institute, Rotary Club, and served as a trustee for the Charles Babbage Foundation.

Ten years ago he and his wife Darlene created Light1Candle, a program that supports the operation of a girls' orphanage and school tuition for bright deserving children in Patiala, Punjab, India. His hobby is cooking, which he uses to raise funds for various charities. His food columns appear in three California newspapers. He and his wife are the creators of an innovative green living program www.familygreensurvival.com. He can be reached at gkapur@center4pm.com.



Gregory Balestrero, President and Chief Executive Officer - PMI



Balestrero spends more than 200 days a year traveling around the world as the chief ambassador for advancing the profession of project management on behalf of PMI. A featured speaker at international CEO events such as Economist, Business Week and Forbes forums and the Bo'Ao economic summit, Mr. Balestrero delivers powerful messages about the importance of project management in achieving success in today's global business environment. Mr. Balestrero has represented PMI at special events in more than 30 countries throughout the world. He is quoted frequently in national and international media and has appeared as a guest on news and business television, including CNBC, BBC World and Sky News.

Mr. Balestrero joined PMI in 2002 with nearly 30 years experience in executive-level association management. An industrial engineer by training, Mr. Balestrero has extensive experience overseeing administrative, financial and internal affairs for and more professional associations. Under his leadership, PMI membership has tripled, and holders of project management credentials has increased from 50,000 to more than 370,000.



Jesse Fewell



Mr. Jesse Fewell is a writer, speaker, trainer, innovative leader in the business of technology management. In addition to speaking for Agile, Scrum, and PMI conferences, he has collected a broad array of experiences in several sectors such as National Security, Aerospace, GIS, Stock Multimedia, Telecom, and Hospitality. Recently, he founded the PMI Agile Community of Practice, PMI's component dedicated to Agile Project Management. A graduate of Johns Hopkins University, he is a certified Project Management Professional (PMP®) and a Certified Scrum Trainer (CST).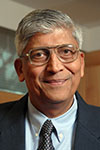 K. Venkataramanan, Member of the Board & President (Operations), Larsen & Toubro Ltd.



Mr. K. Venkataramanan is the Member of the Board & President (Operations), Larsen & Toubro Limited, one of the most admired companies in India.

He is in charge of this the company's E&C Division which caters to Engineering, Procurement, Construction & Project management in the sectors of Oil & Gas offshore installations, Refineries and Petrochemicals, Chemical Plant & Systems, Gas Processing and Fertilizer sectors.

He has spearheaded L&T's foray in the world of E&C and strengthened every aspect of EPC value chain and transformed L&T to one of the respected names in the global EPC fraternity. L&T E&C has also established its identity in select overseas geographies like Middle East, South East Asia and Africa.

He has played key leadership role in L&T's Power business initiative through EPC jobs in Gas & coal based power plants including BOP in India & abroad. This Power EPC business in recent years has established its own identity as "L&T Power Limited".

He is a Chemical Engineering Graduate from IIT Delhi with specialization abroad in Design and Engineering and is a Distinguished Alumni Awardee of IIT Delhi in 2005. He was the first Asian to become the Chairman of the Board of Directors of the "Engineering & Construction Risk Institute, Inc.", registered in District of Columbia, USA for a two year term ending in May 2010. He is a "Fellow" of "Institute of Chemical Engineers", UK and a Member of Governing Council of Petrotech Society. He is also a "Fellow" of "Indian Institute of Chemical Engineers". He is presently the Chairman of the Capital Goods Committee of FICCI.

Mr. Venkataramanan has been conferred with various prestigious accolades and recognitions at both national and international level. The "Davidson Frame Award" was conferred to him by IPMA, Switzerland for strengthening Project Management Profession in India and abroad for the year 2002. He is honoured with the title of IPMA Level 'A' assessor in December 2008. He is the second Indian to receive this title.

Amongst his various national recognitions are "V.V. Mariwala Visiting Professor in Chemical Engineering Endowment" for the year 2002-2003 conferred by UICT, "Chemtech - Business Leader of the Year" award for Plant & Machinery in the year 2005, the "Lala Shriram Award for Leadership" in Chemical Industry in the year 2006 and the "CEPM-PMA Honorary Fellowship Award" for the year 2006.

Mr. Venkataramanan is widely travelled, an avid reader, has diverse interests and is an ardent sportsman.



Monica Semeniuk



Monica Semeniuk, PMP, M.Eng. (PM) has been involved in project management for most of her career. As a consultant, she has worked with clients of varying size and organizational complexity in multiple industries, from insurance and healthcare, to telecommunications and petrochemicals. Her most successful project culminated in a Silver Award at the 2007 Canadian Information Productivity Awards in the category of Not-for-Profit: Collaboration. The scope of Ms. Semeniuk's projects has ranged from changing corporate culture during business expansion, to the design, build and implementation of a web-based clinical solution. Ms. Semeniuk holds a Master of Engineering degree in the Project Management Specialization from the University of Calgary. Her contribution to the Project Management Institute has included delivering presentations at events in North America and Australia, as well as participation in a chapter's mentoring program. Her desire to enhance her inter-cultural communication skills took her to Malaysia for 2 years, where she developed and delivered project management training for clients within Asia, Australia and Europe.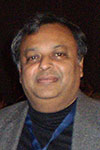 Pankaj Jain, Additional Secretary, Ministry of Statistics & Program Implementation, Government of India



Shri Pankaj Jain, IAS (JK-RR-1978) Presently Additional Secretary, Ministry of Statistics & Program Implementation, Government of India, New Delhi.

Shri Pankaj Jain has been posted mainly in infrastructure, economic or developmental Ministries.

His previous postings have been:
- Principal Secretary & CEO, Economic Reconstruction Agency, J&K
- Joint Secretary, Housing, Ministry of Urban Development, Government of India
- Commissioner/Secretary, Urban Development, J&K Government
- Director, Port Development, Ministry of Shipping & Transport, Government of India
- Secretary, Tourism, J&K (with brief additional charges of Secretary, Power, Development Commissioner Power, MD Power Corporation J&K and Director Tourism, J&K)
- Secretary, Industries, J&K
- MD, J&K Small Scale Industries Corporation Ltd. J&K



Phil Bristol, President, Projectivity Solutions



Phil is the President, Projectivity Solutions and lead business coach for TAB Sacramento. He has over 25 years of business experience with a focus on strategic planning, business process improvement, and enterprise-wide project management. Phil has produced significant bottom-line results for Fortune 500 companies such as Sun Microsystems, Apple Computers, Varian Associates, McGraw-Hill, Eddie Bauer, and Applied Materials; as well as start-up companies like NOAH Software and FiberStar. Phil's broad work experience, education and academic positions give him a balanced perspective for practical business solutions.




Raajeev Batra, KPMG



Raajeev is a Partner with KPMG India's Risk & Compliance services with a focus on the Infrastructure sector. He is also the Heads the Major Project Advisory (MPA) services for the firm in India and been with the firm for almost five years. Prior to joining KPMG, Raajeev was the Head of Management Assurance function at Vedanta Resources Plc, a large Indian metals and mining conglomerate.

A Chartered Accountant by profession, Raajeev has over 23 years of work experience spreading across consulting and industry. He has extensive experience advising companies undertaking capital projects/ programs in the infrastructure sector, specifically Power, Road & Urban Infrastructure and Airport projects. Backed with the experience of serving clients in the Real Estate and construction sector, Raajeev has provided program and project assurance to clients engaged in large industrial construction projects as well.



Rohit Modi



Mr. Rohit Modi, born October 1, 1962 received his Bachelor of Economics (Honours) from Sri Ram College of Commerce (1983) and Masters in Economics from Delhi School of Economics (1985). He joined the Indian Administrative Services (IAS) in 1985 and served as an IAS Officer till 1999. Mr Modi had an illustrious career in the Indian Administrative Services and held various senior positions in Government of India and State Government of Manipur.

From 1994 to 1998, Mr. Modi served as Deputy Secretary, Department of Economic Affairs, Ministry of Finance, Government of India as the Officer-in-charge, dealing with ADB, IFC, IMF and World Bank. He headed Government of India's Working Group on External Debt Management.



Prof. S. D. Kshirsagar, Professor & Advisor to the Dean, Dr. M.L. Shrikant, S.P. Jain Institute of Management & Research



Over years of working on diverse projects, Mr. Kshirsagar has acquired a strong strategy and business perspective. He has been able to utilize this for translation potential business idea into sound business proposition. In this he has been aided by his wide-ranging networking skills and ability to mobilize resources. During his tenure with two Management Institutes, he was able to - in one case, launch an Institute from scratch in an intensely competitive sphere; and in the other, improve the Institute -Industry interface significantly. His programme management skills are formidable as seen by his successful launch off se veral long duration management programmes. He has widely traveled to Africa, Middle East Asia, Europe and USA. This b road based exposure affords him the flexibility to work across several areas of business and management consulting.



Sanjay Manchanda, Director, Microsoft Business Division



Sanjay Manchanda, Director, Microsoft Business Division (MBD) India, is responsible for managing the in-country business strategy and marketing for MBD set of products, including the 2007 Office System, Exchange Server, Unified Communications, Visio, Project as well as Project Bhasha.

Prior to moving to Microsoft India in 2007, Manchanda held several positions at Microsoft Redmond, US. He led the MBD Product Management Group team in Redmond where he was responsible for audience marketing and Microsoft's People Ready Business campaign. Manchanda has also been the Director, Product Management for SharePoint and has managed Portals Go To Market Strategy. He has also worked in Server & Tools as Group Product Manager for E-Business Solutions and Partners.

Prior to joining Microsoft, Manchanda co-founded B-Bop, an enterprise software startup in the Silicon Valley, where he was the CEO. He has also worked in product marketing and product development at SCO, Inc., the pioneer in Unix-on-Intel.

Manchanda holds a Master Degree in Electrical Engineering from Tulane University, New Orleans, US.



Srinivasan Iyengar, Chief Operations Officer, AEGON Religare Life Insurance



Srinivasan (Srini) has over 24 years of experience in the Life Insurance industry across India and Asia, having held senior consulting, business and IT roles.His experience spans across IT, Operations, Consulting & Program Management & Service.

In this long career, he has worked on multiple functions in Insurance vertical. Having started his career with Life Insurance Corporation in India and later moved to IT industry. He was part of the start-up team for ICICI Prudential Life Insurance in India, and then heading regional application development for Prudential Services Asia based in Malaysia. Later moved on to Tata Consultancy Services' (TCS) insurance practice. In 2007, he joined AEGON Religare start-up team as Head-IT & Change Management and took over as Director - IT & Operations in Aug 2009. In 2010, he took over as the Chief Operations Officer (COO) and holding responsibility for technology, Process, Operations, Service & Underwriting functions. With holding the responsibility of these key functions, it enables him to integrate IT with business more easily.

He has the unique experience of being on both the end-user side, consulting side & delivery side. A regular speaker at international/industry events and won the CIO 100 2009 & CIO 100 2010 awards.



Sunil Sinha, CEO, Tata Quality Management Services



Sunil Sinha, CEO of Tata Quality Management Services since 2005 has helped make business excellence a vital part of business at companies across Tata Group. He's now doing the same for innovation by organizing programs such as Innovista, which celebrates successful innovators-and impressive innovation projects that ultimately failed-across the corporate family. Previous experience: Sinha spent 18 years at Tata Steel in a variety of roles, from project management and quality management to marketing, HR, and shipping. Sinha has a degree in mechanical engineering from Bihar College of Engineering, Patna. He also went through INSEAD's Advance Management Programme (AMP) in 2004. Innovation philosophy: "Innovation is inspired by audacious goals, nurtured and achieved in a climate of free thought, and uninhibited by the fear of failure."



Upendra Giri, Founder and CEO, AstroWix Corporation



Mr. Upendra Giri is probably one of those few professionals who is known for his tremendous contributions to the project management community, in both Private and Public Sector around the world. Upendra Giri (PMP®) is the Founder and CEO of AstroWix Corporation, a company exclusively committed to the Project and Program Management discipline. A true leader and evangelist of the profession, Mr. Giri is also the Founder of the PMI North India Chapter and Charter Member of TiE, The Indus Entrepreneurs.

Mr. Giri has been awarded with the prestigious Eric Jenett Project Management Excellence Award from Project Management Institute (PMI®), USA for his exceptional contributions in the field of project management.



V. Srinivasa Rao, Chairman, PMI Team India



V. Srinivasa Rao (VSR) is a passionate volunteer leader and has been successfully managing non-profit organizations for the past eight years. He was the past president of Project Management Institute Pearl City Chapter (PMIPCC). He is the current chairman of the conglomeration of seven chapters of Project Management Institute (PMI) in India with a member base of nearly 6,000. VSR has the vision of building thousands of society ready, business ready and global ready leaders and project managers, who are made in India and contribute to India's transformation. VSR has been awarded with the prestigious Community Transformation Award from PMI USA.

VSR is the originator of International Student Leadership Day and [Project Power]3 - a powerful concept for successful execution of projects. He is also the visionary behind Student Leadership Competency Building initiative in India.

VSR is currently working as vice president & global head - Oracle Practice at Mahindra Satyam. He has worked with IT majors like Tata Consultancy Services and Infosys Technologies Limited. He is the recipient of CEO excellence awards and other organization excellence awards for delivering value to business and society.



Vijay Prasad



Vijay Prasad's career has included strategic leadership roles in profit and not-for-profit organizations, and 26 years of experience in project management.Exposure to global cultures from work in Australia, the Netherlands, India, New Zealand, U.K. and the United States, and conducting business in all parts of the world. He is a [proponent of "Execution is the key for any success, and project management is the key to execution". Hi is a member of the PMI Board of Directors and contributor at PMI Leadership Institute meetings and presenter at global congress. Advisor to PMI Pearl City, Hyderabad, Chapter.