Invitation for Technical Paper
Technical papers uploaded. Click to view.

PMI, India is pleased to invite you to submit a high-quality abstract to be followed by the final paper for inclusion in the souvenir of the PM National conference to be held at Gurgaon, India on the September 27-28, 2013.

The central theme of the conference is: Project Management - Bringing Certainty in Uncertain Times

The apex technical papers review committee consists of renowned persons in their respective professions. The review committee would select the final papers to be published in the conference souvenir. Based on the quality, content, intent and relevance of the papers, some of the selected authors would be invited to present their papers in the conference.



Your paper/contribution should focus on a subject pertaining to one of the four tracks or a sub-track within a track. We suggest that you cover the following aspects in your papers in each track/sub track:


Case studies, Best practices, lessons learnt, examples from real world experiences in applying project management.
Innovation and thought leadership in Project Management profession.
Tools, techniques and proven frameworks/methodologies etc.
Professional values, ethics in the project management profession.
Authors are requested to submit the Technical papers based on the following Topics: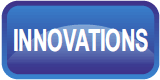 Managing Innovations
In today's fast paced world reeling under tough economy it is essential to innovate to gain competitive edge. Organizations need to constantly innovate themselves and adapt to rapidly changing needs and requirement in order to emerge victorious in this cut throat competitive environment. Organizations should focus to adopt innovative ideas from external and internal sources:
Lean startups - Faster, better and stronger
Agile - Principles and Practices
Enterprise level innovation
Analytics and Big Data
To unleash innovativeness in the project team
Managing Talent
To ensure retention & continued quality augmentation, organizations have realized the true value and objective of managing the right talent. Organizations need to align roles and responsibilities with strategy for sustainability, improved efficiency, productivity and ROI:
Retaining talent in a turbulent time of economy
Flat structures
Talent and ROI
Grooming our next generation's leaders
Role of "Ethics" in today's Corporate World
Managing Vision
Organizations are made up of people and to surge ahead everyone's visions are to be aligned with organizations business strategies. When the strategic vision is completely aligned, it facilitates the workforce productivity and fiscal growth. It further helps to sustain the competitive advantage and long term positive results for business:
Lost and Found - Translating vision down the value chain
Managing Uncertainty in changing times
Creating a culture leading to Excellency
Lessons learnt from failure & success
Contract life cycle management
Managing Diversity
To enhance growth, people empowerment in diverse culture is a necessary step ahead for any organization. The essence behind improved productivity is the empowerment of workforce with ownership and accountability. Organizations with empowered people lead to programs with successful results:
Empowering Women
Entrepreneurial empowerment of youth
Establishing Trust in the era of virtual offices
Managing Conflicts
Diverse Projects
Managing Processes
An organizational strategy provides the framework to leverage processes for strategic advantages. These processes facilitate workforce to streamline day to day operational decisions thereby taking organizations in the desired direction. This encourages discipline and assists senior management to avoid getting involved in day to day operations but work to identify future growth prospect for the organization:
Earned Value Management
Risk Management
Quality and Change Management
Integration Management
Time Management
For any queries, please write a mail to papers2013@pmi-india.org